Changes are inevitable. All is well in due time.
New trends and opportunities affect every business. This will irreversibly change your website. But what if you need to change the foundation? We're talking about this case when your WordPress theme needs to be replaced.
Of course, if you are working with an experienced web agency, there is nothing to worry about. Just ask for help and wait for the finished result. However, it is always useful to know which stages of work should go through on your site. This is important regardless of how much you are involved in the process.
Stage one. Start.
Decide on a new theme. Yes. Such an obvious fact. It is worth choosing exactly what you like and suits the required characteristics. Of course, there are very popular themes that are frequently used. For example, Divi, Astra, Porto, Oxygen and others.
In addition to beauty, there are many factors to consider. Specifically, is the selected theme suitable for an online store (if there is such a need, of course), and how much it lends itself to speed optimization and has all the necessary blocks, etc.
Of course, unless we're talking about switching to a custom theme. Then web development company can take any wishes for both the website of the online store and the information portal. In any case, it's up to you.
It's good to decide on one theme option and match the new skeleton to the existing site. It is important to understand what is provided by the creator of the theme, and what will have to be redone yourself. Websites are like snowflakes – each one is unique in its own way, even when it seems completely ordinary. Assess the extent of the changes.
Stage two. Retrospective.
We are always chasing something new, missing the importance of retrospective analysis. We want not only to change, but to improve the existing one, right?
Let's analyze the strengths and weaknesses of the current one.
Check these items:
Were all the elements created on the basis of the theme, was there any customization of individual elements, which blocks cannot be avoided in the future?
You need a mandatory plugin audit. It's time to put things in order there. What commercial plugins have you used, which are free, or maybe even customized plugins that can't be updated? Prepare a list.
The current page load speed and general SEO audit are especially important for commercial websites. There will be something to compare in the future.
Must make a backup. Absolutely! You are your data. Don't take unnecessary risks, even if you are a very lucky person 🙂
It is worth to think about and check all the features of brand style that you want to keep. For example, special fonts, familiar paths for your customers, particularly successful elements.
Your victories are worth leaving. Your positive experiences will help to cope with the changes.
Stage three. Technical.
Don't forget about transferring all necessary widgets, plugins, APIs and other important code elements. That is, after carefully checking their presence, we proceed to action. Here is the step where you should think about wordpress support and maintenance services.
Stage four. "Technical work in progress"
Regardless of whether you are personally good at development or a web studio comes to your aid, there are only two main options for rebuilding a website.
The first variant. Your old site continues to live its own life, and your updated site is configured on the test resource. After the completion of work and successful edits, the new look is simply transferred to replace the old one. After some settings, your site functions successfully. That is, interruptions in work are possible, but in general everything happens quickly and almost painlessly for your activities.
And the second one. Radical. The site is being closed for renovations with the caption "Sorry, we are not working now". However, an experienced web agency will never allow such an option, be sure of this.
Stage five. Testing and debugging.
There is no limit to perfection, you know? It's time to embody all your wishes, while the enthusiasm for change is fresh. However, don't forget about routine checks and testing of all pages. It is very important that old links lead to the right place in order not to lose site positions. It is also worth considering all the necessary technical content and plugin settings. Check everything methodically and in an organized way.
Remember: Devil is in the details!
Stage six. Refining the brand.
New theme is always fresh and interesting. But what about you? It's time to understand all the features of your brand and add them to the pages of your updated web resource. Also, do not forget to clean the theme from default content and unnecessary blocks. Use the best practices for corporate identity, which we talked about above. Your regular customers will applaud this step!
Stage seven. Monitoring and correction of mistakes with wordpress support and maintenance services.
And when the work is already finished and it seems you can relax, the fun begins.
Don't forget to include all analytics and tracking codes. Test regularly how users, especially repeat customers, react to your site's features. Where they go, what they look at, what they keep their eyes on, what they refuse. Failure monitoring is most important.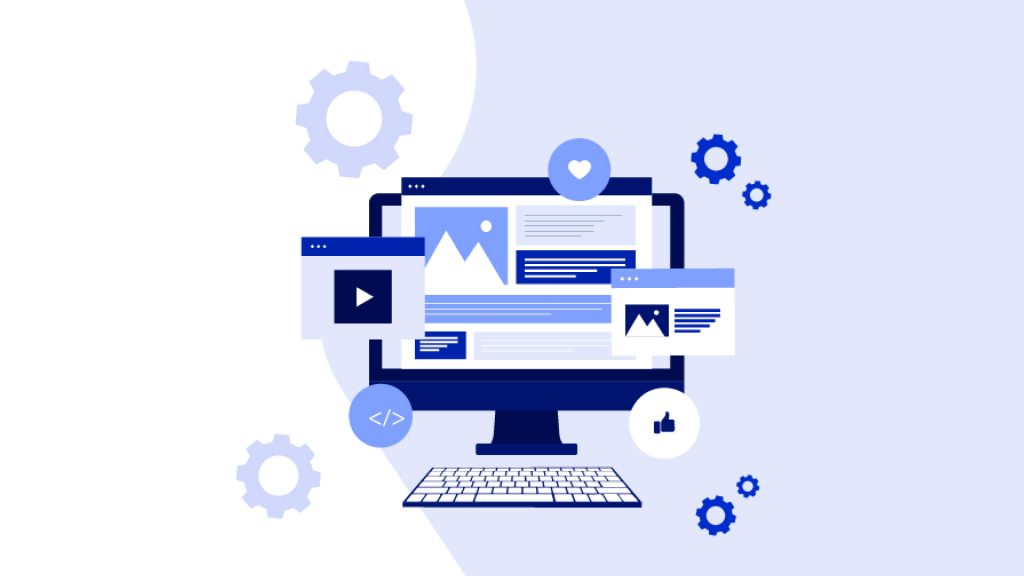 Collaboration with the web development company has many benefits. For example, you need to know about all the difficulties of transferring only in theory and you can plan the most daring transformations without fear.
Need a change for the better? Is it time?
AvedSoft is ready to take care of the future of your project!
Your website is your income. However, to be sure of success, you must be ready to invest and understand the seriousness of the process of creating a new online resource.
Website creation is often perceived as a regular service. Nevertheless the build of high-quality site is no different from the production of high-tech goods.
The web development company creates a whole viable system. Each stage leads to the final result exceeding all expectations. WordPress development services are different, but all very important.
A whole web agency turns into the most loyal fans of your business during the creation of the project. Oh yeah. We will know everything about all your wishes, doubts, dreams and goals. Every little thing matters!
Let's open the curtain on the development process so that you can feel the involvement and coolness of everything that happens.
First of all, at the idea stage, the project falls into the hands of a professional who describes all your requirements. We know that everything is possible, therefore we are ready for the wildest desires. Do you have a clear vision of how your website should look? Great if yes. Then we'll make it even better.
Do you need a project from scratch and you haven't made the requirements yet? Keep calm and rely on us.
Product or service, information resource or online store, landing pages and complex platforms. What do they have in common? More than meets the eye.
So. Any site is like a picture of puzzles. It can be big or small, but each piece is unique and important.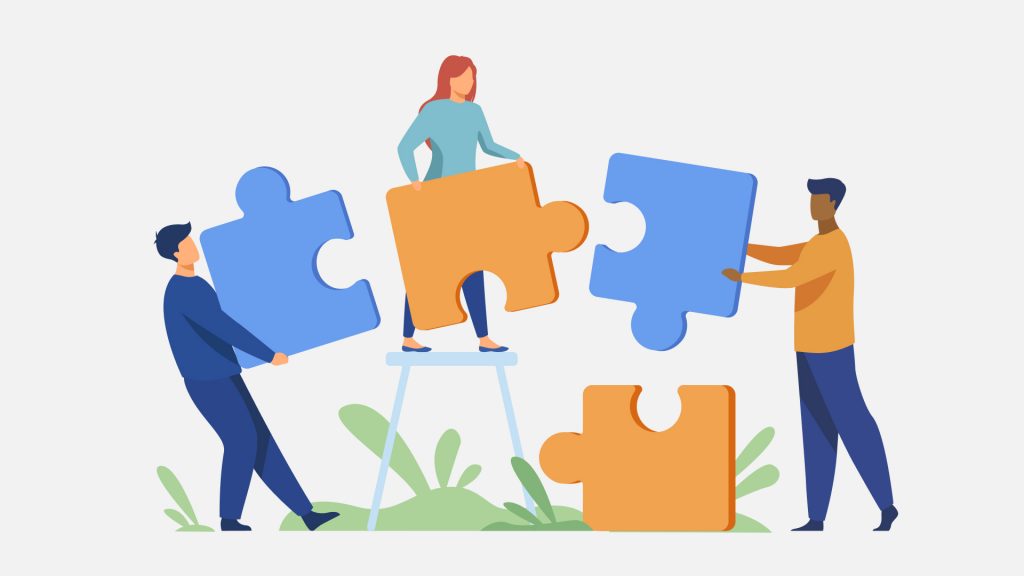 The website idea turns into a technical project. The responsible manager fills out a detailed brief and submits it to the development and design team.
When the deadlines are agreed and the basic requirements are justified, the designer's work comes to the fore. Experienced UI/UX specialist creates a unique and individual style for your business. Web design services are often the foundation of success.
The digital marketing department is often involved in this process, which helps prepare the website for promotion in a specific niche. It's like a blueprint in the building of a house. The basis for the plan and roadmap for the entire project.
Then the magic begins! Well, almost 🙂
The developer is taken over and transfers everything conceived into the code language.
A small digression. From the outset, the team and the client make a decision about the site framework. The WordPress theme on which everything is going plays a major role not only in web design services.
A custom theme will ensure full compliance with the design, the required functionality, the placement of buttons and blocks. The developer can recreate it with pixel precision and provide control from the WordPress admin panel. At this stage, it laid all the features and capabilities of the website. Plus, in the ability to think through all the points to optimize the speed and opportunities for SEO promotion.
In the future, it greatly affects how quickly and efficiently the site will load on different devices and browsers. A theme designed from scratch gives you complete control over the situation.
It is also a harmonious process for preparing a website for subsequent growth and correct display in search results. The team does everything to ensure that your future clients find you.
When the development process and the necessary connections come to the finish line, it is important to fill the website with the first content. In the case of online stores, a completely working sales platform is set up. How the product is displayed, options for its order, user registration, delivery and setting up the payment system. Yes, so many details that can't be missed. And when it seems that everything is ready, it takes a specialist in testing.
The QA is the most strict and picky. Be confident! Loading and displaying on all devices is very important. Your client can see you anywhere – by clicking on the link from a smartphone, from a laptop, a large monitor.
Only after review and correct inaccuracies, the team is ready to turn a project in open access.
Even without the introduction of digital marketing, when working with a web development team, you can expect long-term site support after publication. From minor corrections to the display of headers or images to serious help with hosting, setting up a server and ensuring the security of your data.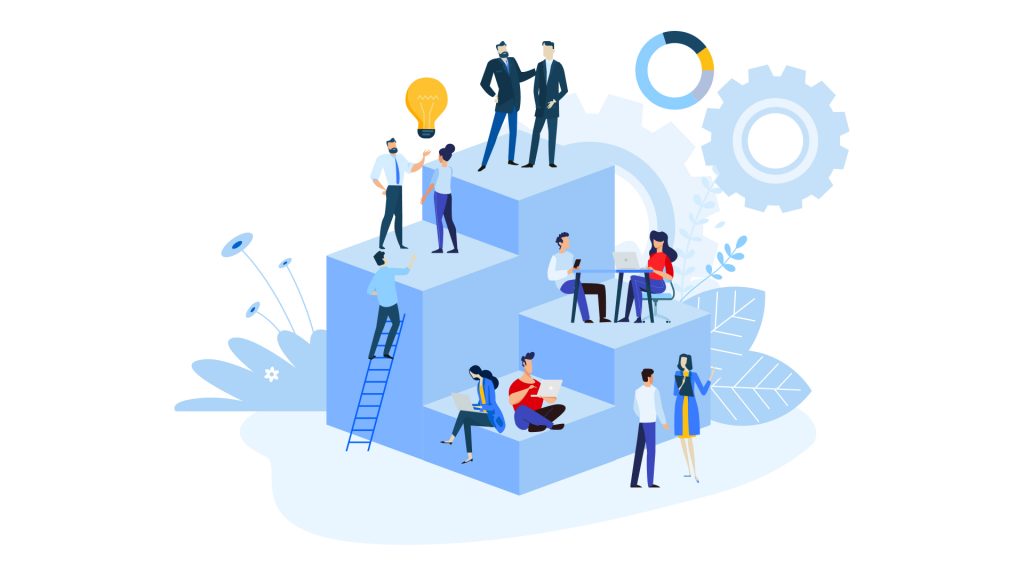 You can rely on a web agency for help in promoting with an individual approach, because it is the team-creator who knows your resource exactly to the pixel and wants to improve it in every possible way.
The web development company is always responsible for the quality of the new site.
Website creation is a combination of creativity and technical approach. The cost of WordPress development services is always influenced by the generality and complexity of the future project, but regardless of this, all stages are performed at the highest quality level.
Trust the value of your product to professionals! We are always on your side of the force! 🙂
Congratulations! You are at the start of an interesting and important journey – creating and developing your website.
At this stage, you have already chosen the direction of your business. When the main stages of work and wishes are determined, you inevitably come to the need to launch and promote a website.
Without a doubt, it should be amazing and satisfy all your needs.
But it's not just about the beautiful picture on the Internet. This is an important basis for the entire project. Let us tell you why to use WordPress says about your successful way.
Let's start with a simple well-known fact. WordPress is the most popular CMS (Content Management System) in the world.
The front part is important in a website, but so is the ease of management and use for the owner.
This admin panel is considered one of the most convenient, intuitive and user-friendly. Updating WordPress is regular and meets all current trends and requirements of browsers and search engines. In the case of quality development, you can be confident about the display of your website on different devices.
So many ready-made solutions for presentation and getting any information you need. A huge number of plugins allows you to track all the necessary changes, get up-to-date analytics and provide convenience for each user. It is enough to combine them well. Now Complex things have become clearer, and simple elements are more elegant.
It's like a constructor that you use to get things done successfully.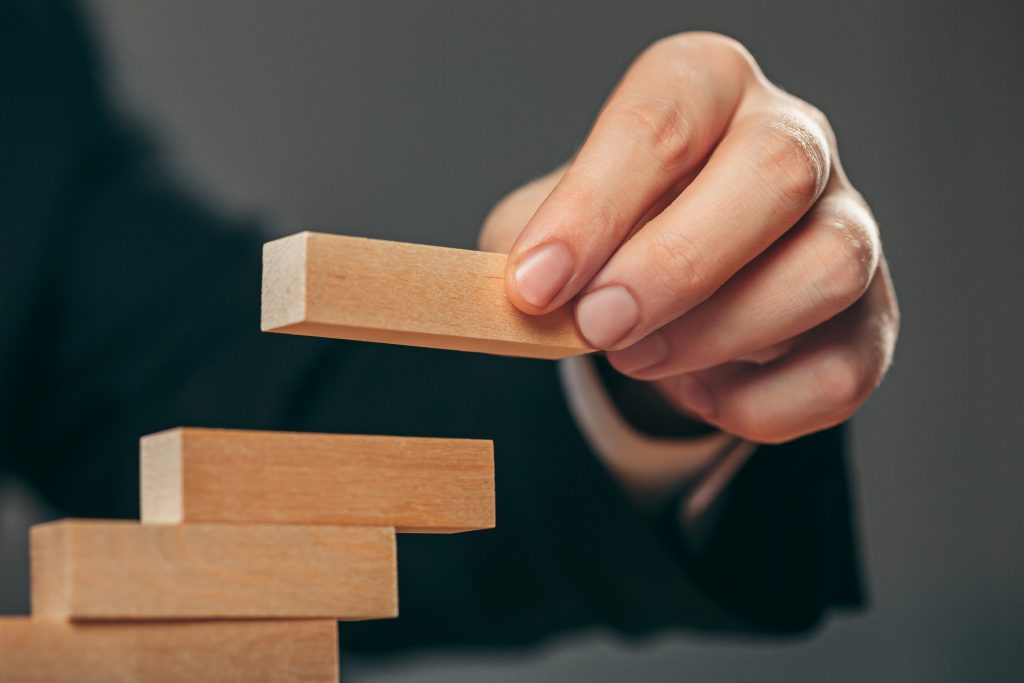 But now let's digress to another important side of the planned work. Let's talk about design. Such popularity has led to the constant development and improvement of both ready-made WordPress themes and the conditions for custom solutions.
Now there is an abundance of selection of ready-made designs, not only in terms of important functionality and business scale but also in the direction of activity. Landing pages, marketplaces, online stores of everyday things and even jewellery, training courses or a fitness centre website, a strict business style or bright solutions for your audience, and much more.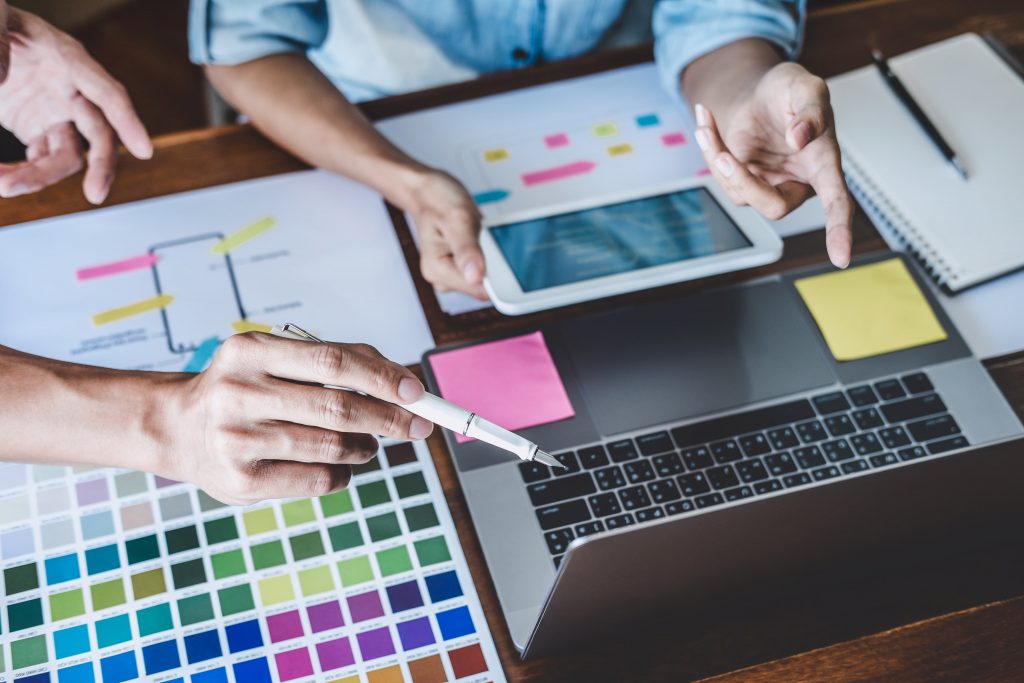 Of course, as a web development company, we are pleased to offer the preparation of a unique design for you. This will help convey all your wishes, necessary elements and adherence to the brand style to the smallest detail. An experienced developer will translate the precise design into code with a good display on all devices, and create the ability to manage content in a panel with a user-friendly editor. Besides, custom themes always provide high-quality page speed and SEO optimization in the future.
Millions of entrepreneurs choose WordPress as their website platform every day.
This is an excellent groundwork for further advancement and an inexhaustible source of growth. Especially when it comes to a business idea.
Create what you need: online stores, blogs, forums, educational platforms, platforms for placing goods and services. All you want! The customization is so precise that success will not be spared.
From a simple store with a presentation of goods and brands in the catalogue to detailed discount systems and loyalty programs, payment options and unique functionality for customers.
Even when you choose a specific theme or plugin, in most cases it is possible to modify it for the necessary blocks and activities.
The possibilities for optimizing such a platform are growing every day.
The WordPress SEO part is the most flexible and successful one. Even with fierce competition, there are always ways to get to the top. Already, our specialists are ready to assist you in determining the promotion plan.
WordPress SEO plugins in combination with the correct setting, the preparation of high-quality content and track the current situation – a recipe for transition your business to the next level.
Now it is not so important how many employees in your team. After the qualitative development and connect the relevant options, the panel WordPress site will help in the management of individual tasks. It is a reliable tool for the sales department and marketing.
Including customer interaction in social networks.
Keep everything under comprehensive control!
Many possibilities have been created for these needs. From creating the necessary social media buttons, widgets for engaging an audience, connecting analytics tools that will help you track your performance, to custom creative solutions.
WordPress is the best cms for a website, which is guaranteed to ensure a quick start and growth of your project.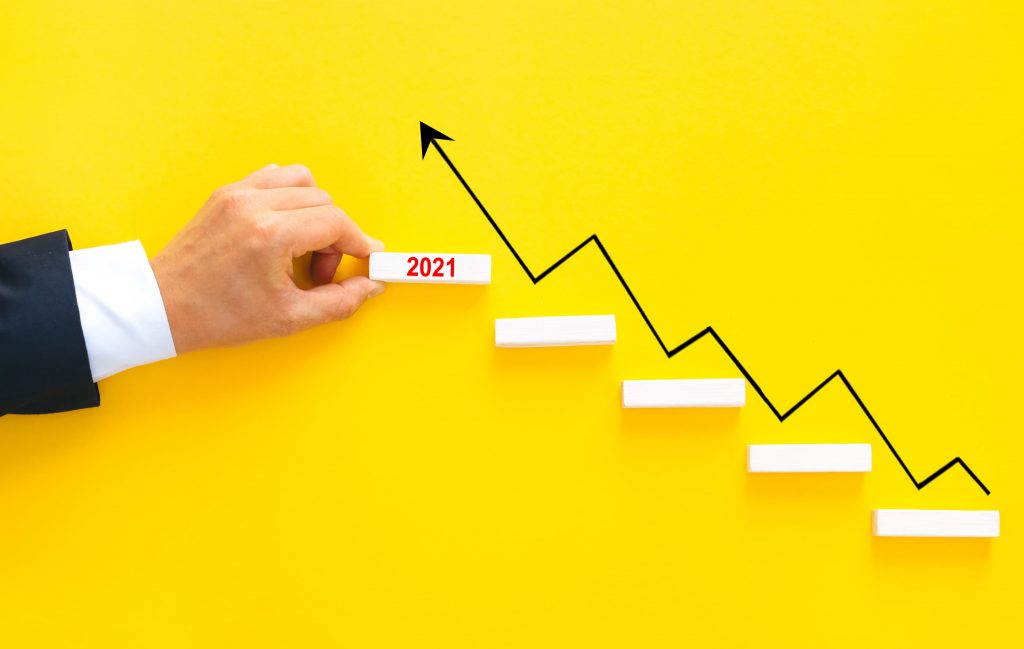 It's not a secret for anyone that the future is in the Internet space and it is already here.
Only well-known facts about why you should use WordPress platform. Take your company's website seriously. This is a real opportunity to get ahead among your competitors!
An experienced web development company will help you create a unique product for you and your clients. We understand the importance of an integrated approach and quality work from the start like no other.
The advantage of working with a development team is precisely in guaranteeing that the expectations of the appearance of your site are fulfilled in compliance with all the latest trends in SEO and high-speed optimization.
Your website will be provided with a secure connection and continuous access for you and your customers. Support as in the stage of creation, and after the full launch. You can trust us in solving even the smallest problems.
Continue to develop your business, and our team will make sure that it looks the best on the Internet!